VOIL Plattform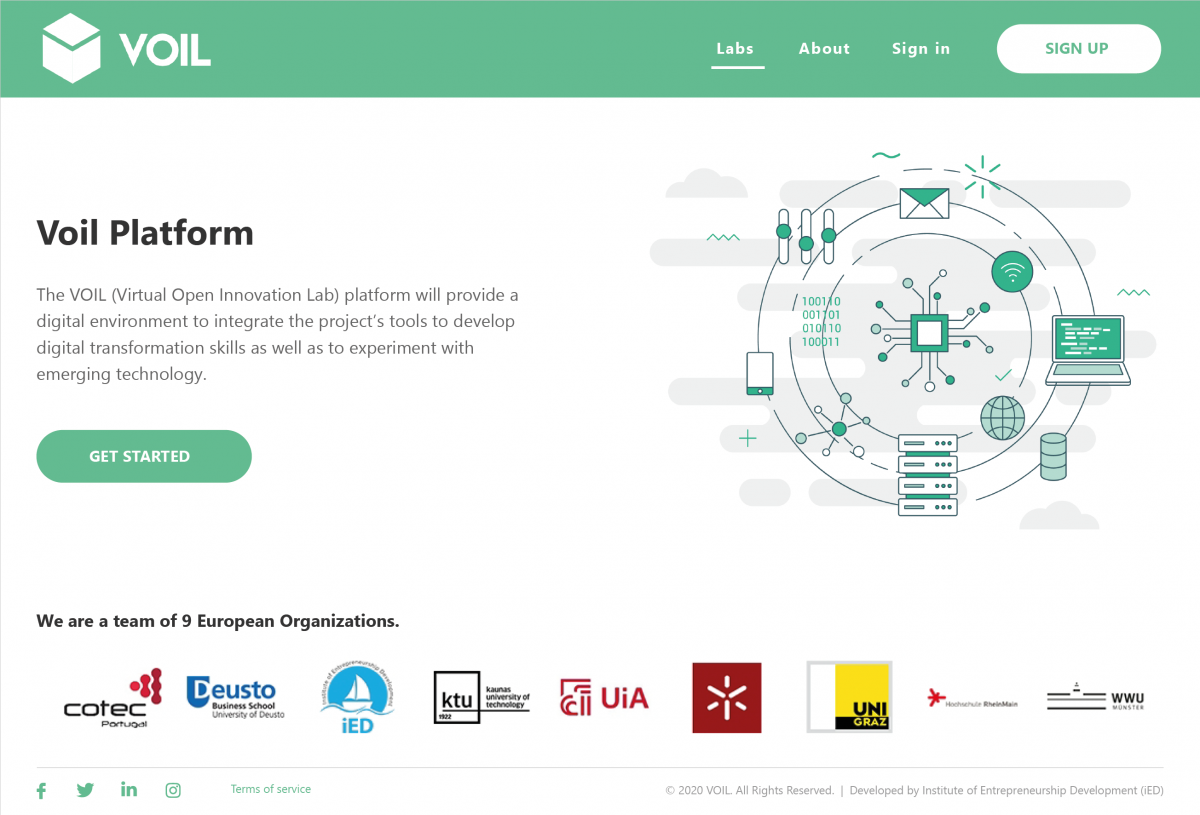 The VOIL project focuses on the development of an interactive learning and simulation environment. The VOIL platform is ready for use now. As a user, you can create your own account and use our tools for your individual purposes. The platform combines selected tools in three integrated "Labs". 
In the "Assessment Lab" you can evaluate your digital maturity level with the help of a widely tested questionnaire. The Lab provides information about relevant competencies and supports the definition of a digital growth strategy. 
In the "Transformation & Co-creation Lab" methods and tools that build on one another can be used to translate the previously defined growth strategy into actual digitalization projects. The Lab offers opportunities to document one's own business model, define the most important company goals, and create an individual digitization agenda.
The "Simulation Lab" provides selected simulators. These can be used to simulate modern technologies and innovations that have been selected as a potential digitization project in the "Transformation & Co-creation Lab," for example. This simulation environment reduces investment risks and promotes competence development with regard to the underlying technologies and innovations.
Here you can access the platform: https://voil.startup.ngo/